Which DStv Packages Show Champions League in Nigeria?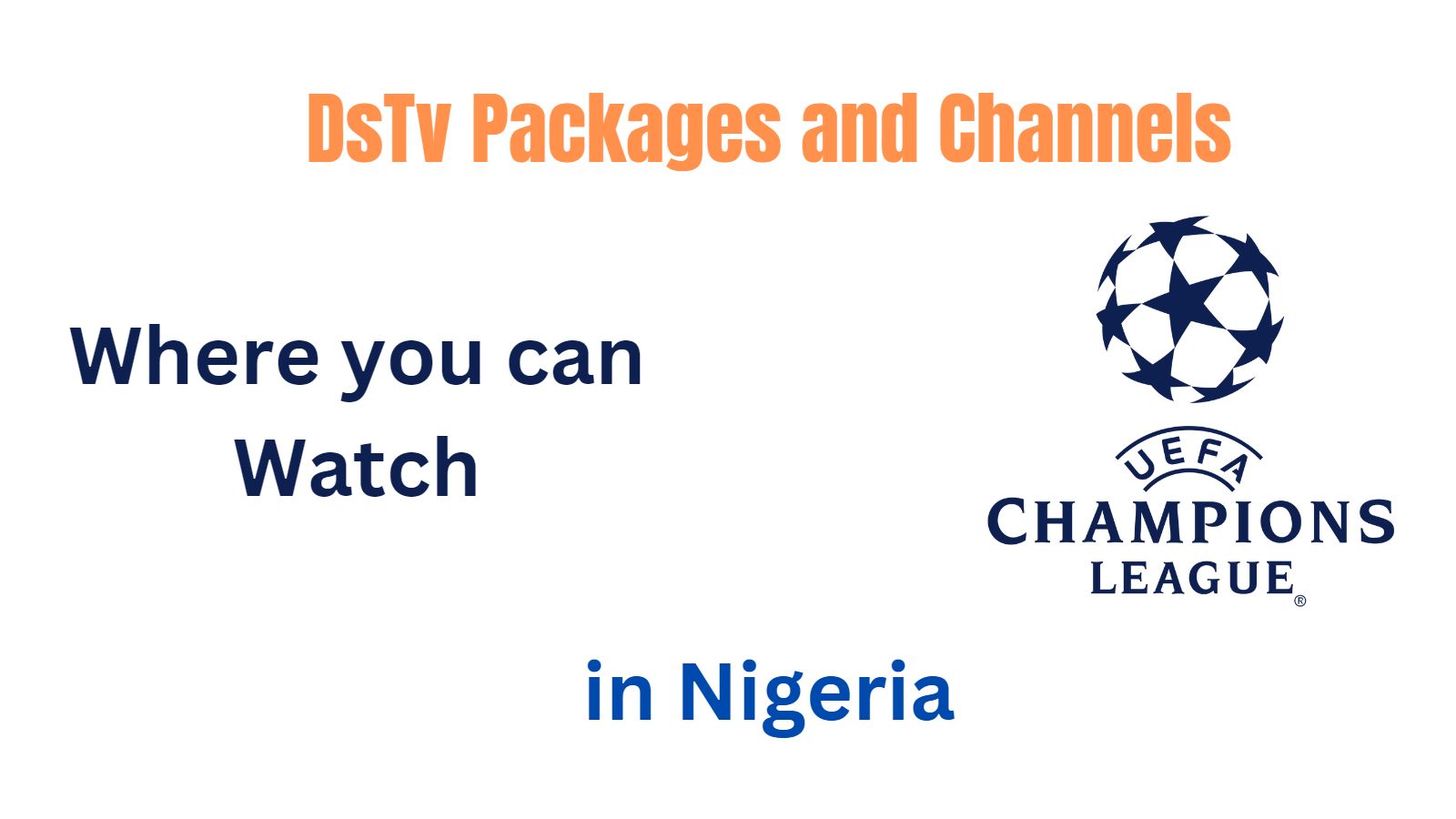 UEFA Champions League also known as UCL is an elite league where the best football teams from the best football leagues in Europe compete for the top spot. It is a very popular league here in Nigeria and in this article, I will talk about the DStv packages that show the Champions League.
Man City vs Inter Milan: The UCL 2023/2024 season's Final matche is going to be on the 10th of June, 2023. The Kick-off time is 8:00 PM; you can watch it live on DStv on Channel 202 and 241. Only subscribers on DStv Premium and Compact Plus have access to these channels.
1. Availability of the Champions League on DStv Packages
DStv Premium: The Ultimate Champions League Experience
DStv Premium subscribers have access to the most in-depth coverage of the UEFA Champions League. They can watch every thrilling moment of the tournament on dedicated sports channels such as SuperSport 3 and SuperSport 5. Subscribers can also access extra features such as match commentary, in-depth analysis, and pre-match buildup, which enhance their viewing experience.
DStv Compact Plus: Quality Football Entertainment
DStv Compact Plus subscribers can also watch Champions League matches. They can watch live coverage and analysis on channels such as SuperSport 3 and SuperSport 10, ensuring they never miss out on the action. This package provides an excellent balance of sports, entertainment, and news content, making it a popular choice among football fans.
DStv Compact: Access to Exciting Champions League Matches
The Champions League is also available to DStv Compact subscribers. They can watch selected matches and stay up-to-date on the progress of their favorite teams on channels such as SuperSport 3 and SuperSport 10. While they may not be able to watch every match, they can still enjoy a significant portion of the tournament.
DStv Family: A Family-Friendly Football Experience
Subscribers to DStv Family can join in the football frenzy by watching selected Champions League matches. Despite the fact that this package is more focused on family entertainment, it still includes access to sports content, ensuring that football fans in the family don't miss out on the action.
DStv Access: Basic Access to the Champions League
DStv Access subscribers have basic access to Champions League matches. While coverage may be limited in comparison to higher-tier packages, subscribers can still watch some matches and stay up-to-date on the tournament. This package is an affordable option for those who want to enjoy football without breaking the bank.
See Also: DStv Compact Plus Price in Nigeria 2023 (With Extra View)
2. Which DStv Channels Show the Champions League?
Here in Nigeria, you can watch Champions League matches on one of the following Channels.
SuperSport Grandstand Nigeria on Channel 201
SuperSport Football Plus Nigeria on Channel 202
SuperSport Variety 1 Nigeria on Channel 206
SuperSport Variety 2 Nigeria on Channel 207
SuperSport Premier League Nigeria on Channel 203
Other channels you can watch the UCL on DStv include SS Football, SS La Liga, and SS Variety 3, and 4. But only when there are multiple matches at the same time.
Related: DsTv Packages and Channels that Show Europa League in Nigeria
3. Frequently Asked Questions (FAQs)
Q1. Can I watch all the Champions League matches on DStv Access?
While DStv Access provides basic access to Champions League matches, not all matches may be available. Subscribers can still watch selected matches, but for complete coverage, higher-tier packages such as DStv Premium and DStv Compact Plus are recommended.
Q2. Is it possible to upgrade my DStv package to get access to the Champions League?
Yes, you can upgrade your DStv package to gain access to additional sports content, including the Champions League. To learn more about your upgrade options, contact DStv customer service or go to an authorized dealer.
Q3. Can I record Champions League matches on DStv?
Yes, DStv has a PVR (Personal Video Recorder) feature that allows subscribers to record their favorite matches and watch them later at their leisure. This feature is available on some DStv decoders.