DStv Confam Price in Nigeria 2023 (With Extra View)
DStv Confam Price in Nigeria
DStv Confam package monthly subscription in Nigeria is currently NGN 6,200 Naira and NGN 68,200 per year.
Confam subscriptions contain over 120 channels among which 11 are audio. The video channels include but not limited to Entertainment, Sports, Music, Religion, and Kids' stations.
I have also recently published an article that contains the complete list of DStv Confam channels in Nigeria for 2023. The page is also being maintained to keep fresh and reflect new changes.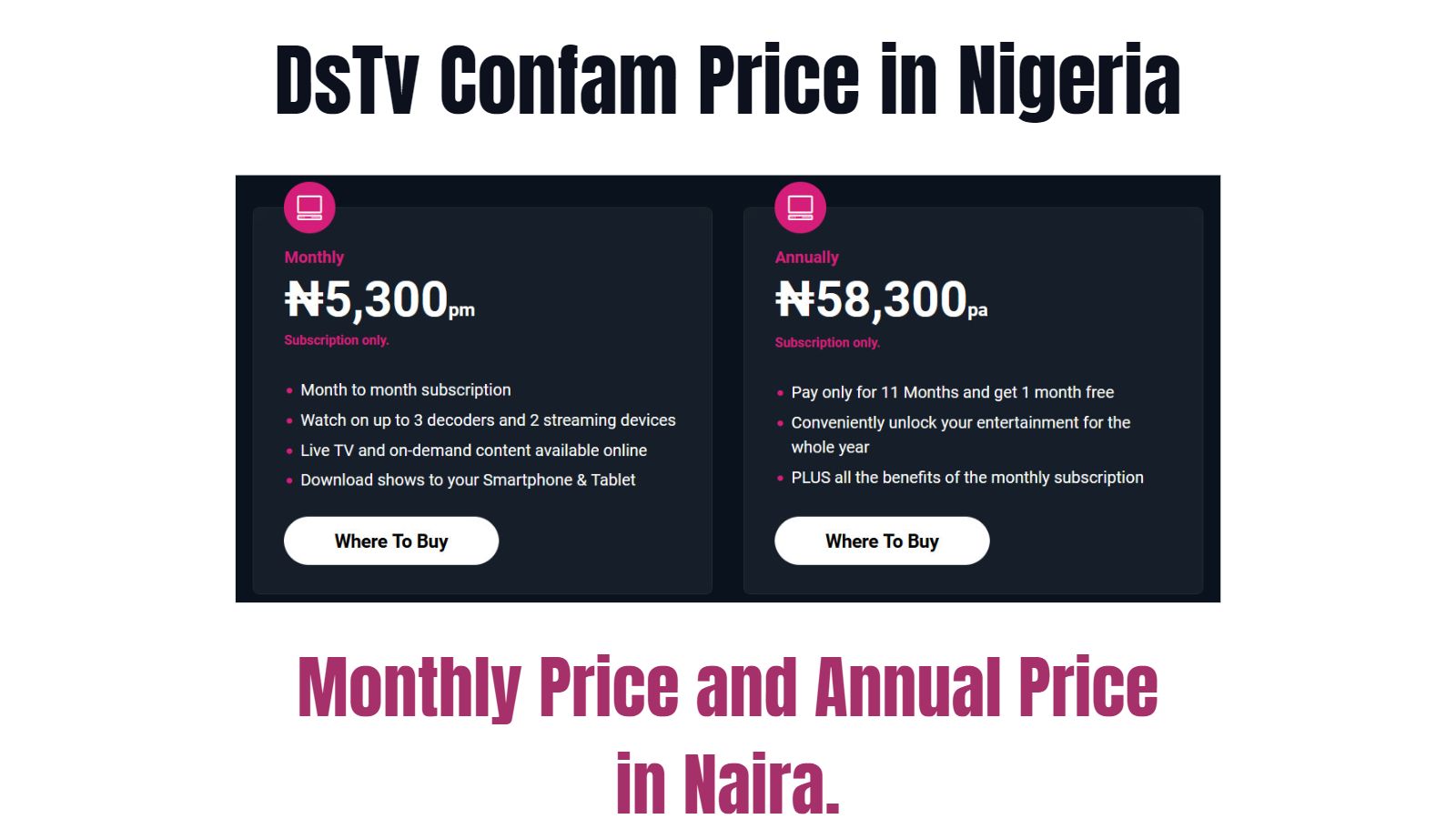 How Much is DStv Confam Package with Extra View?
The price of DsTv confam package with extra view is NGN 9,100.
DStv Confam in Nigeria = NGN 6,200 Naira
Extra View = NGN 2900 Naira
DStv Confam + Extra View = NGN 9,100 Naira.