DStv Premium Price in Nigeria 2023 (With Extra View)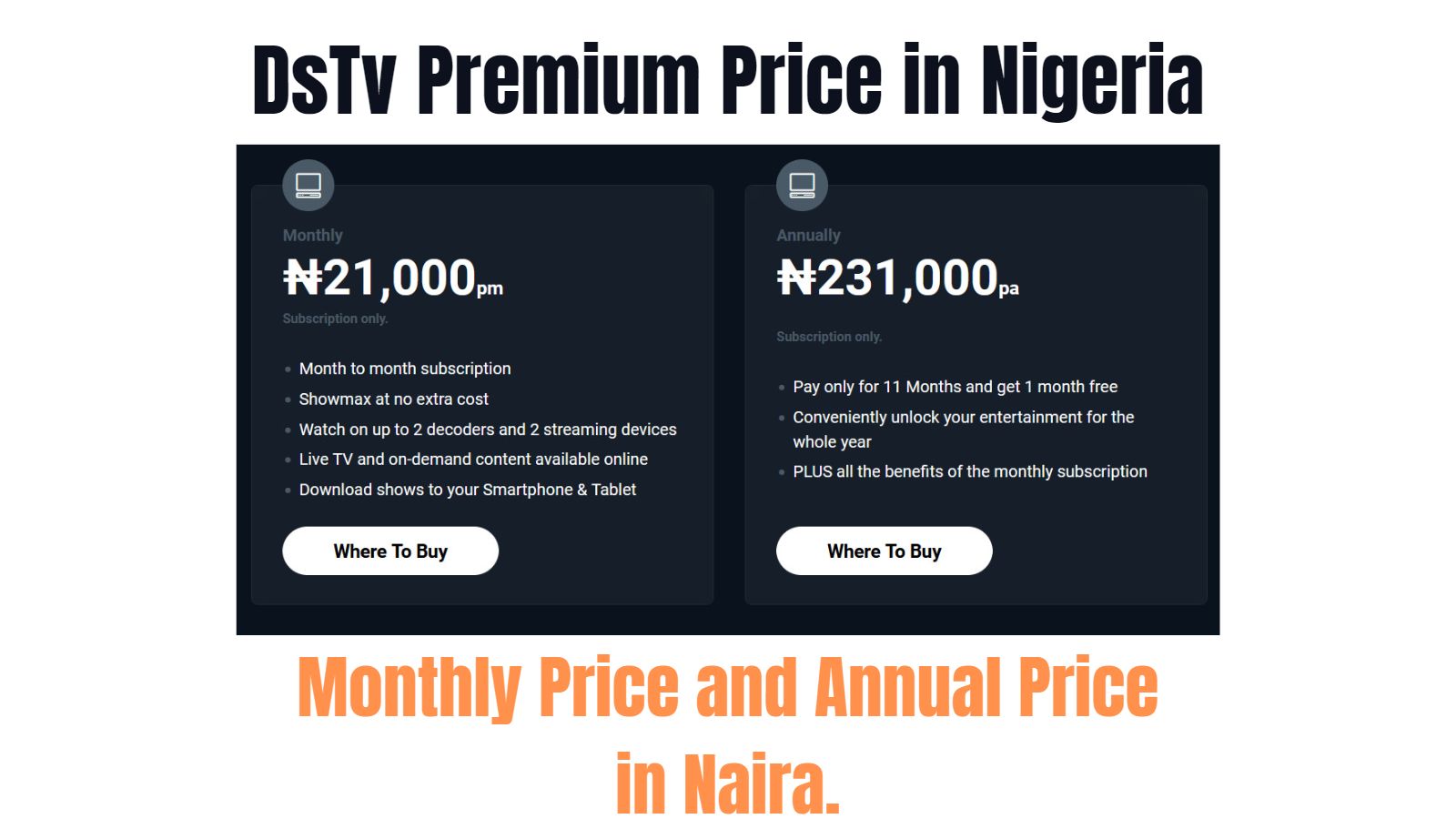 DStv Premium Package Overview
DStv Premium is well-known for its large number of channels and exciting features. Subscribers gain access to a diverse range of entertainment, including sports, movies, documentaries, news, lifestyle, and more. With over 175 channels, DStv Premium has something for everyone. In addition, subscribers can benefit from high-definition (HD) picture quality and superior audio, which will enhance their viewing experience.
One of the key attractions of DStv Premium is the exclusive content it offers. Subscribers can enjoy shows and movies that are not available on other DStv packages, such as popular international series and blockbuster movies. DStv Premium also includes special events, live sports coverage, and premium channels such as M-Net Movies Premiere, SuperSport, and National Geographic.
Factors Affecting DStv Premium Pricing
There are a number of things that affect how much DStv Premium costs in Nigeria. First, exchange rates and changes in foreign currencies play an important role. DStv gets its content from international providers, and changes in exchange rates can affect how much it costs to get that content. Also, infrastructure maintenance and upgrades, which are needed for a smooth viewing experience, lead to price changes.
Furthermore, regulatory fees and taxes imposed by the Nigerian government affect the overall pricing of DStv Premium. These fees are subject to change and can affect subscription costs. DStv strives to strike a balance between offering competitive pricing and covering operational expenses while adhering to regulatory requirements.
DStv Premium Price in Nigeria
The price of DSTv Premium package in Nigeria today is NGN24,500 Naira per month and NGN 269,500 per year. It will give you immediate access to over 170 video channels and over 50 audio channels. The video channels include categories like Entertainment, News, Commerce, Sports, Kids, Religion, Music, and many more.
I have a page dedicated to the complete list of DStv premium channels in Nigeria for 2023 and will be periodically updated to reflect new changes.
How Much is DsTv Premium Package Plus Extra View in Nigeria?
The price of DsTv premium package plus Extra view in Nigeria is NGN27,400 naira.
Premium Package = NGN 24,500 Naira
Extra View = NGN 2900 Naira
Premium + Extra View = NGN 27,400 Naira.
Related: Price of DsTv Compact Plus Package in Nigeria