GOtv Decoder Price in Nigeria 2023
In this article, I will be talking about GOtv decoder price in Nigeria and what comes in with it out of the box. The amount changes from time to time but do not worry as this article will be updated anytime that happens.
To enjoy GOtv services here in Nigeria, you first need to get a decoder and antenna which is often referred to as GOtenna. You can then proceed to point the antenna in the right direction and finish the setup with installation.
GOtv Decoder Price in Nigeria
The price of GOtv decoder in Nigeria is NGN 9,500 Naira and it comes with a one month Max subscription. Installation costs about 1000 Naira – 2000 Naira making the final amount almost 12,000 Naira.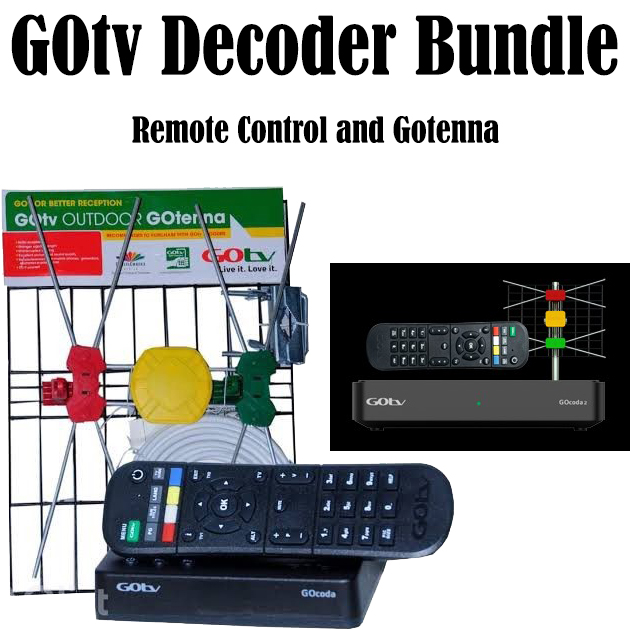 However, unlike DStv, installation, and set-up of GOtv is relatively easy and it is something that you can do yourself.
Inside the box that the decoder (GOcoda) comes in with, you also have the GOtenna (antenna), cable (that will connect the antenna to the decoder), and remote control.