GOtv Jolli Price in Nigeria 2023
GOtv Jolli Price in Nigeria
The price of GOtv Jolli package in Nigeria at the moment is NGN 3300 Naira per month.
You will immediately have access to almost 70 channels (both video and audio) which ranges from sports, and music, to entertainment, and more.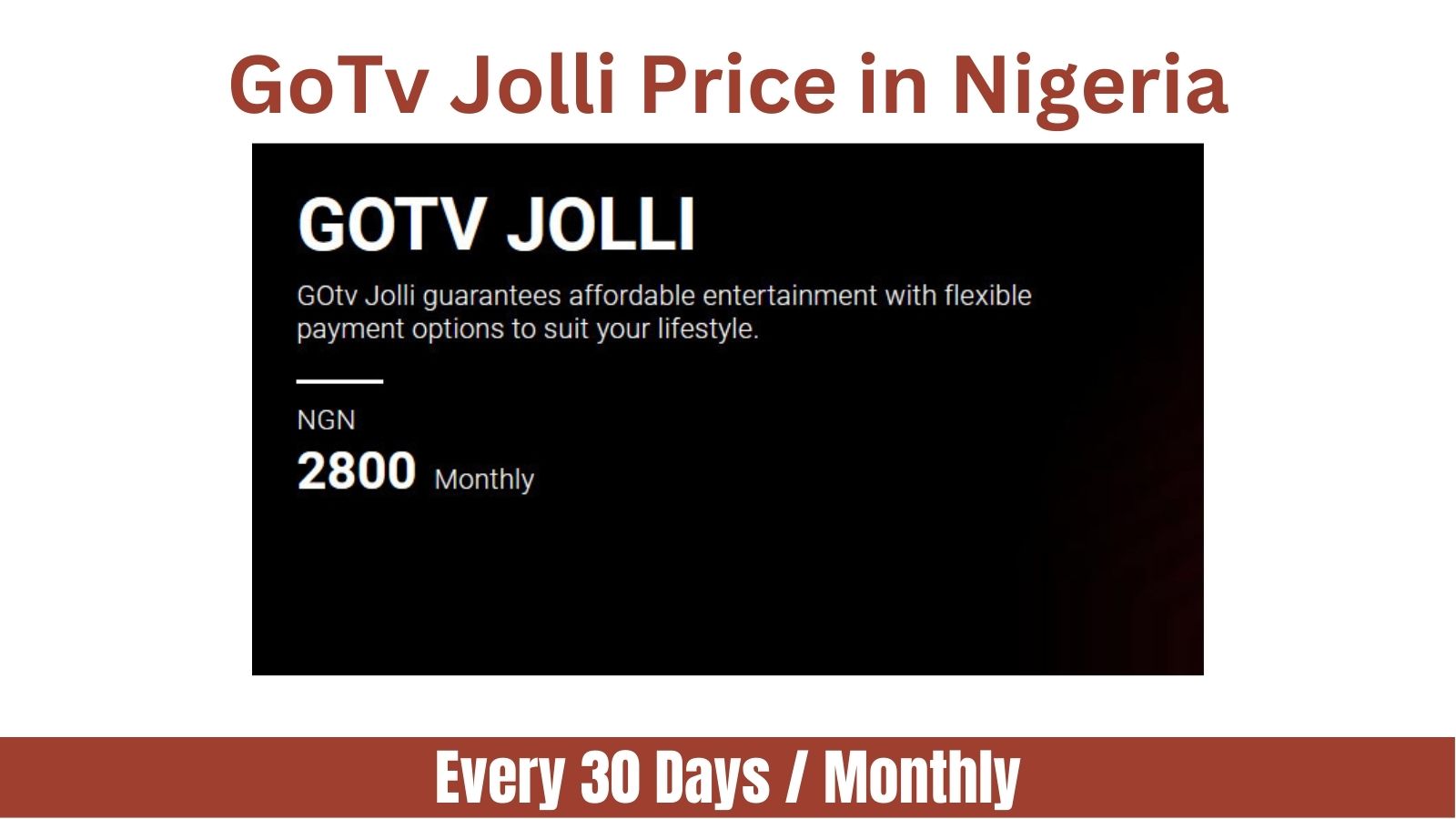 I have published an article that contains the full list of channels on GOtv Jolli in Nigeria.
Related: GoTv Jinja Price in Nigeria